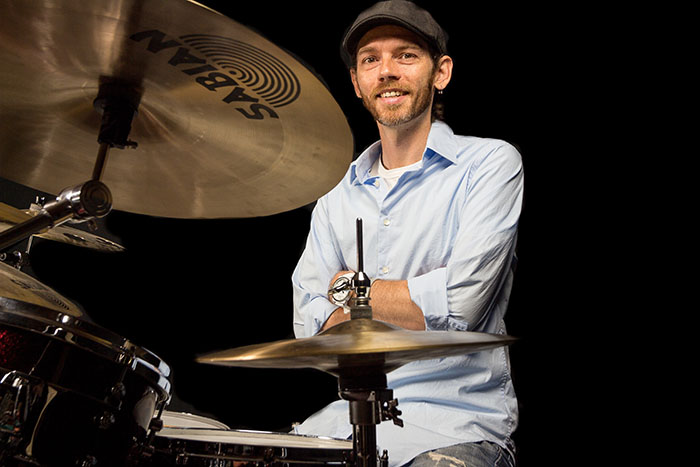 Introduction to drum lessons from home
Posted by drum lessons from home in
Blog
Hello everyone, thank you for clicking onto my first blog for drumlessonsfromhome.com
What I chose to blog about for my first entry is my motivation for creating this website.
I come from a long line of musicians on both sides of my family. My house as a kid had drums, pianos, and guitars the same way some families have soccer balls and baseball mitts; there was always music in my house. Both of my parents were active musicians that went too far lengths to keep sharp on their instruments.
Back in the 1960's when my father was a teenager, southern Maine USA did not have a lot when it came to music stores, learning material, or private lessons. Someone was very hard pressed to find a quality teacher in their local area.
My father would spend a full 8 hours on a Saturday once a month going to a drum lesson in Boston, about 90 miles away. He would get on a bus that would take him close to the city, and have to change busses 2 more times, then walk a few miles to the home of his private teacher. That's dedication. That's determination.
Since then, southern Maine has improved on what is available for aspiring musicians. There are local music shops, good quality private teachers, and playing opportunities. But, not everyone in the world has access to such amenities because of their location, until now.
My goal with this website is to give any student, from anywhere in the world, access to a quality weekly drum lesson from a teacher with knowledge who studied at a world class music school, and the experience to share.
I know there are thousands, if not more people around this world that are in the same situation as my father was; having the drive, the passion, but not the amenities.
Anyway, if you are one of these people, or just want a quality drum lesson from the comfort of your own home, then email me. Even though we could be a world away, it'll feel like the lesson is right down the street.
Thank you everyone. Let's do this again soon…..
Shawn